The place for chapter, regional, and affiliate association insight.
There are more than 2 million small associations and nonprofits in North America, and multiple chapter and affiliate organizations. Chapter Watch gives voice and encouragement to underfunded associations.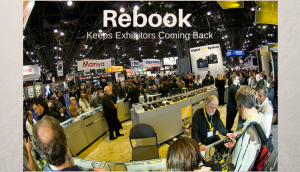 REBOOK: Keeps Exhibitors Coming Back
How do you conduct an exhibitor rebook process for a nonprofit conference or convention?
The answer is simple: always use priority points to sell exhibit space for the following year's show(s).
What Is an Exhibitor Rebook Process?
Fundamentally, it's a process in which current exhibitors are invited to choose exhibit space for the following year's conferences—usually at a discounted rate as an incentive, and generally based on a priority point system (PPS). A basic PPS is calculated according to a set of criteria you determine in advance—for instance, vendors are allocated points based on the square footage they reserve, how much they spent on Read More
---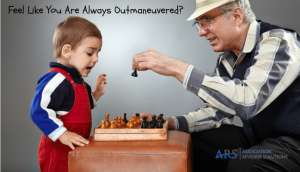 Good Things Happen When Small Non-Profits Help Suppliers Reach Their Grassroots Members
As long-time members of the nonprofit association community, we have seen that there is dynamic that occurs among larger and smaller associations that is rarely talked about. It's no secret among leading national nonprofit associations that revenue from dues–and even the membership dues model itself—cannot alone sustain the basic member value proposition and cover expected benefit expenses and advocacy. And beyond the basic member benefits, associations planning to add value to existing benefits or develop new ones will leave these items on a wish list if they rely only on member dues for funding. Read More
---

. . .well, less 749. (For I am sure you are just as tired as me as hearing about the top 3, or 5, or 10 email headlines that all the kids advise you to lead with these days.) Read More
---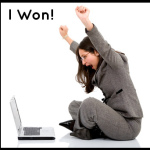 Leadership Must Include NDR Specialists
There is no shortage of established member non-profit associations with entrenched management that runs off of dated and antiquated logic that views vendor relations as a simple sales function.
However, smart leading national associations not only realize that non-dues revenue specialists are needed to maintain the basic member-value proposition (since dues alone will not suffice), but that industry vendors are a significant stakeholder in the success of the association, it's advocacy, mission, and initiatives. Suppliers need to be part of your community, engaged, informed – not just a checkbook.
Yet, what's an association to do that hardly has the bandwidth to maintain membership with little, or no paid employees (volunteers)? Having staff that concentrates on centralizing non-dues revenue efforts sounds great for a large national association with resources, but not all groups (in fact most) don't have this luxury. For these associations, designated staff is not an option. Read More
.
---

Attendee Marketing
If for show after show, your organization is not making reasonable attendee goals (or even growth) for your conventions, or meetings, and most exhibitors know it, then it's likely not only time to try new creative marketing approaches for your own revenue goals, but for your own exhibitors sake as well. (Or limit expo sales so that the exhibitors that are there feel saturated.)
Now, mind you, if you are a small-midsize association that has limited, or no display/booth option for your conference, there is no question introducing an expo – no matter the size of space you have allocated at your facility, is a significant revenue driver – and having too many exhibitors with a flat attendee level would be a "good problem" for you to start off with.
And you can (and should) talk-up the quality of the attendees, their decision making status, etc; but spinning the optics Read More
---