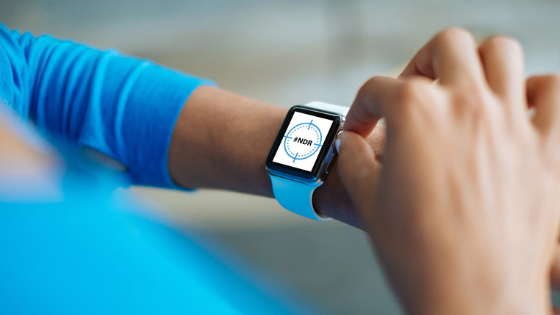 The nonprofit world is at a crossroads—many organizations have strong, trustworthy images that attract their community to their content and conferences, but they also face the new reality that people don't expect to pay to belong to communities or to access content. How do you stay in business and fund the work needed to accomplish your mission?
Consider a shift from relying on dues to relying on nondues revenue. Charge for access to your community rather than charging the community itself. People are used to this in the rest of the world. For example, news is freely to everyone through Apple News, Twitter, and so forth—the platforms don't charge the reader, they charge advertisers for access to their readers.
Nonprofit associations can do the same, if they have the right systems in place. There are three basic places your organization need to look at in order to maximize your ability to bring in nondues revenue.
Development of Innovative Products and Services to Attract Revenue
Most nonprofits offer ads in journals, in newsletters, and on the website. And most sell exhibit space at conventions and conferences. Many also attract sponsors and partners to host programs, scholarships, and so forth. But very few have a department dedicated to developing products, content, services, and experiences with the direct intention of bringing in nondues revenue. And even fewer offer concierge services in which they develop an opportunity targeted particularly for an individual client.
But most organizations have everything they need to do this, they just don't realize the opportunities available. What are a few things you can do now to expand your portfolio?
Put together article packs on a subject for an area in which your advertiser/sponsor is looking to develop an audience, offer it for download in exchange for info (name, email address, etc.—and don't forget to include the necessary opt-in language), and provide the list of downloads to the client to use as leads.
Are you offering free listings on a calendar page or something similar? Consider moving to the "freemium" model popular among app users. It would still be free to be listed on your website, but for an upcharge, paid listings would be shown at the top and/or mentioned in a newsletter.
Market to the Source
Associations understand the importance of marketing to members and the wider community, but many don't invest in the marketing needed to attract revenue. The most important  thing here is to listen to your client—what do they need? Brand awareness? Leads? Promotion of their own program like a scholarship or award program? Stop offering a set menu of ads and exhibit booths and start offering concierge services. It's important to be flexible about what you can offer and tailor it to each advertiser/sponsor/partner. Places we like to start include:
Overhaul rate cards to sell by impressions or leads, etc., rather than just placement.
Create an email series for advertisers, exhibitors, and so forth. Make an editorial calendar that highlights seasonal opportunities, content-specific offerings, audience demographics, and so forth. If you've got a marketing automation platform, target your advertisers and exhibitors more narrowly.
Consider the use social media to sweeten the pot—social media is rarely a great place to sell ads, but it can be a great way to add value to existing opportunities, especially for conferences.
Revamp language in grants to show how you can meet a funder's objectives in terms of reach, impressions, website visits, brand awareness, and so forth.
Be Ready to Deliver
Anyone who has ever worked on nondues revenue knows that the devil is in the details, especially the fulfillment details. Don't sign a contract without knowing how each and every promise will be kept. If you promise placement in a journal, have you talked to the editors and advertising department to be sure space is available, the timing is feasible, that a tearsheet will be emailed to the advertiser, and that the necessary materials are stipulated (e.g., will a logo be shown? Ad size? Etc.)
And then consider over-delivering! If you mention a client in a newsletter, consider giving them a bonus shout-out on Twitter or Instagram—and be sure to tag them. Set up an easy way to funnel leads to them. Watch the performance their ad/service gets and see if there is a way to tweak it so that you can invite a repeat placement and show them how you can improve.
In the end, it's all about constantly listening to your community and meeting their needs. And if you remember that your nondues revenue suppliers are a valuable part of your community with unique needs and strengths to offer, you'll be well positioned to remain true to your mission for your members.
About ARS
Association Revenue Solutions is run by Bob and Lauren Jonas, former association executives who have worked in every facet of the nonprofit world and know what really works (and what doesn't)! We'd love to hear your ideas or talk to you about how we can help your org. Visit us online at associationrevenuesolutions.org, email us at [email protected] or [email protected], or call/text 703-609-3974.